See All
Colleges >
Ancient Studies/Civilization Colleges
Ancient Studies/Civilization Colleges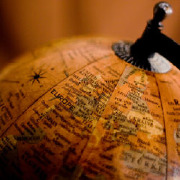 This program studies the cultures of Pre-history and Antiquity. Students in this program can focus on the following disciplines: ancient languages, archeology, history, art history, geography, population studies, environmental studies, religious studies, and the social sciences.
Top 10 Most Popular
Ancient Studies/Civilization Colleges
Quick Search: Find the College that's Right for You!
Advertisement