See All
Colleges >
Athletic Training/Trainer Colleges
Athletic Training/Trainer Colleges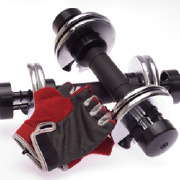 Athletic Training program can be two or four years in length. Individuals in these programs work under the supervision of physicians to prevent and treat sports injuries. This major program includes topics in the identification, evaluation, and treatment of athletic injuries and illnesses; first aid and emergency care; therapeutic exercise; anatomy and physiology; exercise physiology; kinesiology and biomechanics; nutrition; sports psychology; personal and community health; knowledge of various sports and their biomechanical and physiological demands; and applicable professional standards and regulations.
Top 10 Most Popular
Athletic Training/Trainer Colleges
Quick Search: Find the College that's Right for You!
Advertisement