Forensics Colleges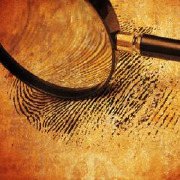 Forensics majors study both science and criminal justice subjects to learn how to analyze a crime science. You'll learn how to find and analyze evidence and perform tests on fibers, tissue, blood and other substances. Coursework will be split classroom instruction and lab instruction using the latest forensic science tools.
You can enroll in a Forensics program at technical schools, career colleges, community colleges, 4-year colleges and universities. Most students pursue a bachelors degree, but certificates, associates degrees and masters degrees are available, too.
For a successful Forensics college career, you should be good at math and science, as well as writing since you'll have to prepare reports and testimonies. Detective-like intuition, a good eye for details, determination, a desire to fight for justice and great observation skills are also helpful for this program.
Some Forensics college and university programs focus on an area of expertise such as chemistry, toxicology, crime scene investigation, blood spatter patterns or fingerprinting. You may also wish to choose a more focused major such as Forensic Pathology, Forensic Psychology or Forensic Science and Technology.
Find Schools Offering Forensics Degree Programs
Choosing a Forensics School
Forensics is offered at technical schools, career colleges, community colleges, 4-year college and universities around the country. To ensure you'll get a good Forensics education, check out the labs to make sure you'll get hands-on experience with the latest forensic science instruments. If you're interested in a special area of Forensics, make sure prospective programs offer it. Career placement services and internship programs are also a big plus.
Find Forensics Schools
Forensics Degree Programs
Forensics degree programs range from certificate programs to masters degree programs and are offered at technical schools, career colleges, 4-year colleges and universities. Some 1 to 2-year certificate programs are designed for students who already hold a bachelors degree in the sciences. The certificate will give you the technical expertise needed to work in a crime lab using the latest technology. Masters degrees in Forensics are also available for students in this situation.
Other 1 to 2-year certificate programs prepare you for entry-level work in forensics where you can gain valuable on-the-job experience to advance later. Two-year associates degree programs will give you slightly more experience and you may be able to transfer the credits to seek a bachelors degree later.
Most Forensics majors go for a bachelors degree from a college or university. You'll still learn the latest Forensics laboratory techniques and instruments, but you'll also take more classes in chemistry, law, criminal justice, psychology, anthropology and genetics. Bachelors degrees often lead to higher-paying careers because employers will value your added expertise.
Online Forensics Schools:
High School Preparation
If you want to study Forensics in college, focus on math, science and writing courses, taking extra care on lab reports. Read as much as you can about the latest science discoveries and local crime investigations that include forensics work. You'll need good communication skills when you testify your findings in court, so consider joining the speech or debate club to become a better public speaker before you start university.
Find Schools Offering Forensics Degree Programs
Popular Careers in the Field of Forensics
The employment outlook for careers in Forensics is above average thanks to the constant development of more sophisticated equipment. While all Forensics degree holders should be able to find work, forensic scientists with bachelors degrees can expect the best job prospects and highest paying opportunities. On average, forensic science technicians earn $22 an hour or between $38,000 and $64,000 each year.
Forensic science is becoming a bigger part of the investigation process for state and local governments, so job prospects are best in State and county crime labs. Competition for jobs at Federal Agencies such as the Federal Bureau of Investigation, Secret Service and Drug Enforcement Administration can be fierce. Other jobs exist at medical examiner's offices, law firms and private investigators.
Another way to improve job prospects is to focus on a specialty. Some forensic scientists are experts in ballistics, biochemistry, DNA analysis, pathology or trace evidence analysis, all of which can entice prospective employers. For career advancement, many forensic science technicians look to supervisory or lead forensics investigator roles.
Find Schools Offering Forensics Degree Programs
Top 10 Most Popular
Forensics Colleges
Advertisement