See All
Colleges >
Physician Assistant Colleges
Physician Assistant Colleges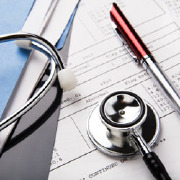 A program that prepares individuals to practice medicine, including diagnoses and treatment therapies, under the supervision of a physician. Includes instruction in the basic medical and clinical sciences and specialized preparation in fields such as family medicine; pediatrics; obstetrics; gynecology; general surgery; psychiatry; behavioral medicine; the delivery of health care services to homebound patients, rural populations, underserved populations; and community health services.
Top 10 Most Popular
Physician Assistant Colleges
Quick Search: Find the College that's Right for You!
Advertisement