See All
Colleges >
Cardiovascular Technology/Technologist Colleges
Cardiovascular Technology/Technologist Colleges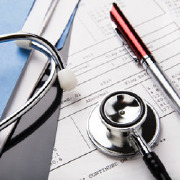 This technical program prepares individuals to perform invasive, noninvasive, and peripheral examinations of the cardiovascular system at the request of physicians to aid in diagnoses and therapeutic treatments. Students are instructed in reviewing and recording patient histories and clinical data; patient care; investigative and examination procedures; diagnostic procedures; data analysis and documentation; physician consultation; equipment operation and monitoring; and professional standards and ethics.
Read More About Cardiovascular Technology/Technologist Colleges
Top 10 Most Popular
Cardiovascular Technology/Technologist Colleges
Quick Search: Find the College that's Right for You!
Advertisement