See All
Colleges >
Surgical Technologist Colleges
Surgical Technologist Colleges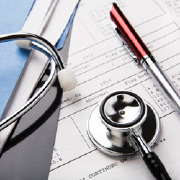 Just 9 months to 2 years of education as a Surgical Technologist major can put you side-by-side with surgeons and registered nurses in the operating room. Also known as operating room technicians or scrubs, surgical technicians work primarily in hospitals. In this career, you'll prepare operating rooms and patients for surgery and assist with supplies and equipment during procedures.
Surgical Technologist majors attend community colleges, technical schools, colleges and universities to earn diplomas, certificates or associates degrees. School courses include anatomy, medical terminology, microbiology, pharmacology, physiology and practical skills including how to control and prevent infection. Most programs also require supervised clinical hours to earn your degree. For a more focused career in surgical technology, you can choose to study a specialty such as cardiology or obstetrics.
Because surgical technologists often find themselves in stressful and demanding operating room situations, students considering this major should do well under pressure. Other important skills include manual dexterity for handling surgical instruments, an orderly and conscientious manner, a knack for learning quickly and a strong stomach.
If you're interested in diagnostic and treatment technician majors, explore these, too: Allied Health Diagnostic, Intervention, and Treatment Professions, Athletic Training/Trainer, Cardiopulmonary Technology/Technologist, Cardiovascular Technology/Technologist, Dietetics and Clinical Nutrition Services, Electrocardiograph Technology/Technician, Electroneurodiagnostic/Electroencephalographic Technology/Technologist, Emergency Medical Technology/Technician (EMT Paramedic), Gene/Genetic Therapy, Medical Radiologic Technology/Science - Radiation Therapist, Nuclear Medical Technology/Technologist, Perfusion Technology/Perfusionist, Physician Assistant, Radiation Protection/Health Physics Technician, Radiologic Technology/Science - Radiographer, Respiratory Care Therapy/Therapist and Ultrasound Technician.
Find Schools Offering Surgical Technologist Degree Programs
Choosing a Surgical Technologist School
Whether you're interested in a certificate program or a 2-year career training associates degree, you'll have no problem finding community colleges, technical schools, colleges and universities across the country. To narrow down your options explore each prospective school's clinical internship program because the opportunity to gain hospital experience before entering the workforce in invaluable. You'll also need to take a national certification exam after graduation—the percentage of graduates who pass can be a good indication of the program's credibility. Finally, many schools provide career coaching to help you find work once you've earned your degree, so this may be another important factor in your decision.
Find Surgical Technologist Schools
Surgical Technologist Degree Programs
You can pursue two types of degrees as a Surgical Technologist major—either a 2-year career training associates degree at a technical school, community college, college or university or a diploma from a certificate program, which typically lasts from 9 months to 24 months at a technical school or community college.
Surgical Technologist degree programs include courses in anatomy, physiology, medical terminology, health law and ethics, microbiology, surgical patient care, surgical techniques and procedures and pharmacology. To increase earning potential, many Surgical Technologist majors specialize in a particular area of study such as heart surgery or orthopedic surgery during college or university.
Beyond the classroom, most technical schools, community colleges, colleges and universities incorporate an internship to provide supervised hospital operating room experience before you enter the workforce. Having real world experience under your belt is favorable to prospective employers, as is a certification. After graduation you can obtain take an exam to be certified by the Liaison Council on Certification for the Surgical Technologist.
Surgical Technologist Degree Programs and Online Degrees:
Online Surgical Technologist Schools:
High School Preparation
Prospective Surgical Technician majors can benefit from extra study in chemistry, biology, health and math. Being able to demonstrate strong communication skills and teamwork skills can offer an edge on college applications so consider joining a speech or debate team or playing a team sport.
Find Schools Offering Surgical Technologist Degree Programs
Popular Careers in the Field of Surgical Technologist
Hospitals employ about 70 percent of all surgical technologists. Most jobs exist in operating and delivery rooms. You can find jobs elsewhere in outpatient care centers, ambulatory surgical centers and in doctor's offices or dentist offices that perform outpatient surgery.
With a surgical technologist career you can specialize in particular area of surgery such as obstetrics or neurosurgeon, which opens doors to better jobs. Another way to improve your job prospects and earning potential is to get certified by the Liaison Council on Certification for the Surgical Technologist or to pass the National Center for Competency Testing exam to earn the Tech in Surgery-Certified, TS-C (NCCT) designation.
In general, surgical technologists earn between $30,000 and $43,500 annually. Typically dental offices pay the lowest wages and doctor's offices pay the highest. Careers in surgical technology are expected to grow rapidly during the next ten years with plenty of job opportunities for degree-holders.
If Diagnostic & Treatment Technician majors interest you, consider related careers including Medical Assistant, Physical Therapist Aides, Software Engineers, Fitness Trainers and Network Systems Analysts.
Find Schools Offering Surgical Technologist Degree Programs
Top 10 Most Popular
Surgical Technologist Colleges
Advertisement