See All
Colleges >
Gene/Genetic Therapy Colleges
Gene/Genetic Therapy Colleges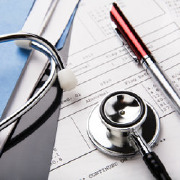 A program that focuses on the application of genetics to the therapeutic treatment of diseases and inherited abnormalities through the targeted modification of gene expression, and prepares individuals to administer genetic therapies. Includes instruction in medical genetics, genome analysis, pharmacology of gene transfer, viral vectors, nonviral therapeutic techniques, genetic screening, targeted gene delivery, vector production, safety and quality assurance, clinical trials management, and bioethics.
Gene/Genetic Therapy Colleges
1
Storrs Mansfield, Connecticut
College degrees offered: Associates Degree, Bachelors Degree, Masters Degree
Quick Search: Find the College that's Right for You!
Advertisement