See All
Colleges >
Nuclear Medical Technology/Technologist Colleges
Nuclear Medical Technology/Technologist Colleges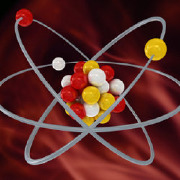 A program that prepares individuals, under the supervision of physicians, to employ radioactive and stable nuclides in diagnostic evaluations and therapeutic applications while monitoring for patient health and safety. Includes instruction in nuclear physics, health physics, instrumentation and statistics, biochemistry, immunology, radiopharmacology, radiation biology, clinical nuclear medicine, radionuclide therapy, computer applications, safety regulations, equipment operation, quality control, laboratory procedures, taking patient histories, patient evaluation and monitoring, emergency first aid, administration and record-keeping, and personnel supervision.
Read More About Nuclear Medical Technology/Technologist Colleges
Most Popular
Nuclear Medical Technology/Technologist Colleges
Quick Search: Find the College that's Right for You!
Advertisement