See All
Colleges >
Educational/Instructional Media Design Colleges
Educational/Instructional Media Design Colleges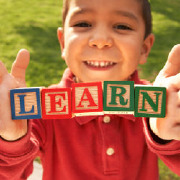 A program that focuses on the principles and techniques of creating instructional products and related educational resources in various formats or combinations such as film, video, recording, text, art, CD-ROM, computer software, virtual reality technology, and three-dimensional objects, and that prepares individuals to function as instructional media designers. Includes instruction in the techniques specific to creating in various media; the behavioral principles applicable to using various media in learning and teaching; the design, testing and production of instructional materials; and the management of educational/instructional media facilities and programs.
Read More About Educational/Instructional Media Design Colleges
Top 10 Most Popular
Educational/Instructional Media Design Colleges
Quick Search: Find the College that's Right for You!
Advertisement