Acupuncture Colleges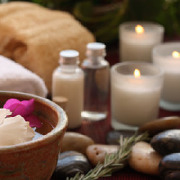 Acupuncture programs provide individuals with the knowledge and skills necessary to practice acupuncture. Acupuncture is a Chinese system of healing that seeks to treat health imbalances (Qi) through the use of pulse diagnosis, acupuncture point selection, and needle insertion. This program includes instruction in Chinese medical anatomy and physiology, diagnostic techniques, patient observation and communication, acupuncture points and point selection, auricular and scalp acupuncture, moxibustion, acupuncture technique, acupuncture of extremities, pain management, practice management, and professional standards and ethics. Acupuncture students also study basic Western medical science.
Top 10 Most Popular
Acupuncture Colleges
Quick Search: Find the College that's Right for You!
Advertisement