See All
Colleges >
Web Page, Digital Multimedia, Information Resources, and Graphic Design Colleges
Web Page, Digital Multimedia, Information Resources, and Graphic Design Colleges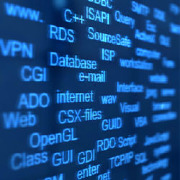 Web Design majors will learn the skills needed to enter this rapidly growing field. By the time you finish school you'll be able to design and launch a web site and create images, graphics, sound and animation for the online world. Many programs will give you a background in e-commerce and web site laws and policies, too.
Web Design programs last anywhere from 2 to 6 years. Many students enroll in a bachelors degree program at a college or university, while others choose to pursue a certificate or associates degree at a technical school, career college, online school or community college. Some even earn a masters degree in Web Design from a college or university program.
Since this major requires both technical and creative skills, you should be both artistic and computer savvy. If you're detail-oriented, patient and a bit of a computer geek, you're well suited to this career. Even a business sense and math skills can come in handy.
Along with Web Design, you may be interested in other Graphics & Multimedia majors including Animation & Video Graphics, Audiovisual Technician, Commercial & Advertising Art, Communications Technologies/Technicians and Support Services, Communications Technology/Technician, Computer Graphics, Computer Media Applications, Computer Typography and Composition Equipment Operator, Design & Visual Communications, Design and Applied Arts, Film/Video & Cinematography, General Graphic Communications, Graphic and Printing Equipment Operator, General Production, Graphic Design, Illustration, Intermedia/Multimedia, Other Graphic Communications, Photographic and Film/Video Technology/Technician and Assistant, Photography, Platemaker/Imager, Printing Management, Printing Press Operator, Publishing & Digital Imaging, Radio & Television Technician and Recording Arts Technology.
Find Schools Offering Web Design Degree Programs
Choosing a Web Design School
Technical schools, career colleges, community colleges, online schools, 4-year colleges and universities nationwide offer degree programs in Web Design. To narrow down your search, first decide what type of program you want to enroll in—certificate program, associates degree, bachelors degree or masters degree. Since almost all of your classes will be held in computer labs, check out the equipment and make sure you'll learn the latest software. Class sizes can also make a difference because you'll benefit from one-on-one instruction during class.
Find Web Design Schools
Web Design Degree Programs
Many different degree programs can qualify you for a Web Design career. However, a bachelors degree from a college or university will give you the greatest opportunities. Not only will you learn plenty of Web Design programs and improve your art skills, but also you'll receive a broad liberal arts education, which employers tend to favor. Masters degrees in Web Design can also qualify you for more advanced positions.
Associates degrees and certificate programs can qualify you for work, too. Many technical schools, career schools, online schools and community colleges offer Web Design programs that last two to three years.
All Web Design programs offer classes in web design, project management, computer graphics tools, website development and web authoring. More advanced degrees often include more courses in the business and marketing aspects of Web Design.
Web Design Degree Programs:
Online Web Design Degree Programs at Online Schools
You can get an online degree in Web Design from an online school. Many technical schools, career colleges, community colleges, 4-year colleges and universities have an online school component. Because you need to learn current software programs and applications for Web Design, you'll need sophisticated computer equipment at home to complete your online degree.
Online Web Design Degree Programs:
Online Web Design Schools:
High School Preparation
During high school, prospective Web Design majors should focus on computer, art and design classes. If your high school doesn't offer computer design classes, teach yourself imaging and design software at home or look for other classes outside of high school. You should also create your own website or start making websites for friends and local businesses. If your school or any school clubs or teams have websites, volunteer to design and update those as well.
Find Schools Offering Web Design Degree Programs
Popular Careers in the Field of Web Design
As the web and other online and mobile applications become more prevalent, the job market will grow for Web Design careers. Annual salaries range from $47,000 to $72,000 on average. As a Web Designer, you'll design web papers and online graphics and animation for clients using the latest computer software. One of the fastest growing fields for web designers is in e-commerce, designing sites that do business or sell products online.
Many web designers are self-employed or seek out freelance work, while others find career opportunities at web design firms, media companies, advertising and marketing firms, motion picture studios and computer software and systems companies. The best and highest paying jobs will go to candidates with impressive portfolios and long lists of computer software skills.
To stay ahead of the curve, you'll always need to keep learning the latest software and web applications. The more advanced your degree, the more likely you'll be to advance or work in related careers such as
Find Schools Offering Web Design Degree Programs
Read More About Web Page, Digital Multimedia, Information Resources, and Graphic Design Colleges
Most Popular
Web Page, Digital Multimedia, Information Resources, and Graphic Design Colleges
Quick Search: Find the College that's Right for You!
Advertisement