Psychology Colleges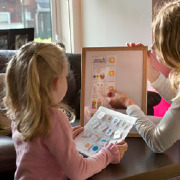 Psychology majors will learn the ins and outs of human and animal minds as well as emotional, physical, cognitive or social behavior, or the way the feel, act, think and learn. Your college courses will prepare you to provide mental care in private practices, clinics, hospitals, research labs or schools.
Programs in psychology are offered at technical schools, career colleges, community colleges, online schools, 4-year colleges and universities. To work as a psychologist, you'll need a masters degree or doctorate degree, often requiring a yearlong full time internship. However, a bachelors degree can qualify you to assist psychologists or to work in research. And some lower-level positions can be attained with an associates degree or certificate.
Successful psychology students are often compassionate, sensitive and patient. You must be a good communicator and good with people because you'll be dealing with plenty of emotional and mentally unstable individuals. Math and science aptitude can also give you an edge.
Most psychology majors specialize in a particular area—the largest specialty is Clinical Psychology, the group of psychologists who give care to patients in mental or emotional distress. Within the clinical area you can study Clinical Child Psychology, Health/Medical Psychology and Geropsychology. Two other big umbrellas are Counseling Psychology, the specialty of helping patients deal with everyday problems and Developmental and Child Psychology, the study of development that takes place over the course of life.
Other Psychology majors include School Psychology, Cognitive Psychology and Psycholinguistics, Community Psychology, Comparative Psychology, Developmental and Child Psychology, Educational Psychology, Environmental Psychology, Family Psychology, Forensic Psychology, General Psychology, Industrial and Organizational Psychology, Other Psychology, Personality Psychology, Physiological Psychology/Psychobiology, Psychopharmacology, Social Psychology and Sport Psychology.
Find Schools Offering Psychology Degree Programs
Choosing a Psychology School
You can find many reputable colleges, universities and online schools around the country with bachelor's and masters degree programs in psychology, though some are very competitive. If you want to earn a certificate or associates degree, you can find a variety psychology programs at technical schools, career colleges and community colleges. When narrowing down your choices, get more information about the research labs, internships and specialty areas. You may also get a sense of the program from the types of work and research the program's professors are involved in.
Find Psychology Schools
Psychology Degree Programs
While most independently practicing psychologists, the highest paid workers in the field, must have a PhD or doctorate degree involving 5 to 7 years of graduate study, some psychology majors find work after completing other degree programs.
A masters degree from a college, university or online school, with at least 3 years of study and a 1-year internship, can qualify psychology majors for school psychologist careers. This educational path generally includes coursework in education, too. A 2-year masters degree program is often sufficient for industrial-organizational psychologists as well as assistant or research positions in the field.
Bachelors degree programs prepare you to assist psychologists in the field or in research. These programs also can prepare students to work in related fields. You can also enroll in certificate programs and associates degree programs at technical schools, career colleges, community colleges, 4-year colleges and universities.
Psychology degree programs are highly competitive and offer a variety of specialization areas. Classes include research methods, statistical methods, personality, perception and sensation, abnormal psychology, developmental psychology and more. Most programs also include a full-time internship in the field.
Psychology Degree Programs:
Online Psychology Degree Programs at Online Schools
If you're interested in earning an online degree, you can find an online school psychology program through a technical school, career college, community college, 4-year college or university. You'll be able to study psychology, statistics and research courses from your home on your own time. However, you'll likely need to log in-person hours to fulfill research and internship requirements for your online degree.
Online Psychology Degree Programs:
Online Psychology Schools:
High School Preparation
If you wish to study psychology in college, work hard in high school psychology, sociology, statistics and math classes. To stand out on your college application volunteer with your school's peer counseling program or at a community counseling center. Even keeping a journal can help you prepare for psychology college because it'll help you understand how your own feelings, thoughts and actions shape your life.
Find Schools Offering Psychology Degree Programs
Popular Careers in the Field of Psychology
Psychology degree-holders can find careers working counseling, research, administration, teaching, testing and education. About one third of psychologists are self-employed. Others work in hospitals, clinics, substance abuse centers, correction facilities, doctor's offices and educational institutions. On average, a career in psychology leads to annual salaries between $45,000 and $78,000, with jobs in the offices of mental health practitioners paying the highest wages.
Psychology careers are expected to grow, though competition for lower-level degree holders will be tough. The best job prospects and highest paying careers go to doctorate degree-holders and those in counseling psychology, health psychology, geropsychology and school psychology. Industrial and occupational psychology masters degree-holders will find many job opportunities, but other masters degree specialties will be competitive. Opportunities exist under the direct supervision of a licensed psychologist or as psychologist assistants and in research.
Bachelors degree holders will also have to compete for jobs as assistants, researchers and high school psychology teachers. Some entry-level positions are available with the Federal Government for psychology majors who have at least 24 psychology college hours and a course in statistics. An associates degree or certificate program can lead to a career in a counseling center or rehab facility. But most lower-level psychology degree holders advance to higher-paying careers through more schooling.
Find Schools Offering Psychology Degree Programs
Most Popular
Psychology Colleges
Advertisement