See All
Colleges >
Educational Psychology Colleges
Educational Psychology Colleges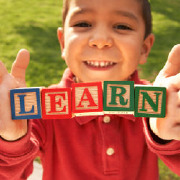 A program that focuses on the application of psychology to the study of the behavior of individuals in the roles of teacher and learner, the nature and effects of learning environments, and the psychological effects of methods, resources, organization and non-school experience on the educational process. Includes instruction in learning theory, human growth and development, research methods, and psychological evaluation.
Top 10 Most Popular
Educational Psychology Colleges
Quick Search: Find the College that's Right for You!
Advertisement