See All
Colleges >
Community Psychology Colleges
Community Psychology Colleges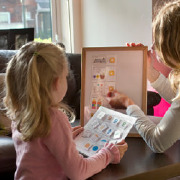 A program that prepares individuals to apply psychological principles to the analysis of social problems, and the implementation of intervention strategies for addressing these problems. Includes instruction in social ecology, primary and secondary prevention of social pathologies, social intervention strategies and tactics, large group counseling, social services systems behavior, creating settings, cultural stress, and the dynamics of social change.
Top 10 Most Popular
Community Psychology Colleges
Quick Search: Find the College that's Right for You!
Advertisement