See All
Colleges >
Clinical/Medical Lab. Technician Colleges
Clinical/Medical Lab. Technician Colleges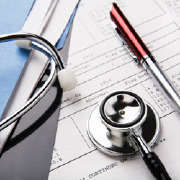 If you're interested in working in a laboratory setting and don't have a problem with blood, the Clinical/Medical Lab. Technician major may be right for you. Like many careers in the Health & Medical Services field, employment prospects are excellent. Medical and clinical laboratory technicians help to diagnose, detect and test for illnesses and disease, working in hospitals, physician's offices and diagnostic laboratories. Duties include preparing specimen samples, analyzing blood and other bodily fluids and performing routine medical lab tests. If you have good analytical judgment, or an ability to solve puzzles, and work well under pressure, you'll likely excel in this field.
Clinical/Medical Lab. Technician majors can attend technical colleges, community colleges, 4-year colleges and universities to pursue either a 1-year certificate program or a 2-year career training associates degree. You'll complete a combination of laboratory and classroom instruction. Expect courses in medical computer software, laboratory mathematics, clinical chemistry, pathology, immunology, microscopy and microbiology.
Several other majors use many of the same skill sets including Blood Bank Technology Specialist, Clinical Laboratory Science/Medical Technology/Technologist, Clinical/Medical Laboratory Science and Allied Professions, Cytogenetics/Genetics/Clinical Genetics, Cytotechnology/Cytotechnologist Colleges, Hematology Technoogy/Technician, Histologic Technician, Histologic Technology/Histotechnologist, Opthalmic Laboratory Technology/Technician, Phlebotomy/Phlebotomist and Renal/Dialysis Technologist/Technician.
Find Schools Offering Clinical/Medical Lab. Technician Degree Programs
Choosing a Clinical/Medical Lab. Technician School
A wide variety of Clinical/Medical Lab. Technician programs are available at technical career schools, community colleges, online schools, four-year universities and four-year colleges. Make sure your prospective school offers the degree program you're interested in whether it's a 1-year certificate program or a 2-year associates degree. Because you'll do a fair amount of coursework in the lab, consider exploring the laboratory facilities and class sizes. And if there's a chance you'll want to pursue a bachelors degree in Clinical Laboratory Science later, investigate whether four-year colleges will accept your transfer credits.
Find Clinical/Medical Lab. Technician Schools
Clinical/Medical Lab. Technician Degree Programs
To qualify for a clinical/medical lab. technician job, you'll need either a certificate or an associates degree. You can attend a 1-year program at a technical school or career college to receive a certificate or you can enroll in a two-year program at a community college, four-year college or university to earn an associates degree. If you prefer online school, you can also attain an online degree. Both types of programs will include a mix of classroom and laboratory instruction with classes on the study of blood and urine, clinical chemistry, microscopy, pathology, laboratory math and medical computer software.
Some employers also prefer or require technicians to hold a certification. You can take a national certification exam after you complete your certificate program or earn your associates degree to increase your earning potential and credibility.
As a clinical/medical lab technician, you'll work under a clinical lab technologist. If you wish to work your way toward this higher-level career, you'll need to earn a bachelors degree in medical technology or the life sciences. In this case, an associate transfer degree is your best option.
Clinical/Medical Lab. Technician Degree Programs:
Online Clinical/Medical Lab. Technician Degree Programs at Online Schools
Choosing an online school is another education route for clinical/medical lab. technician majors. Because this major requires laboratory instruction as well as classroom instruction, you will need to complete some in-person credit hours to graduate. However, the opportunity to complete some classes on your own time at home may make earning an online degree from a college or university more convenient.
Online Clinical/Medical Lab. Technician Degree Programs:
Online Clinical/Medical Lab. Technician Schools:
High School Preparation
Because clinical/medical lab. technicians are responsible for analyzing and recording medical tests and data, you should concentrate on courses in statistics, biology, chemistry and science labs. Computer applications will also prove useful as much of the equipment and analytical programs are automated.
Find Schools Offering Clinical/Medical Lab. Technician Degree Programs
Popular Careers in the Field of Clinical/Medical Lab. Technician
As the population grows and new medical lab tests are developed the need for clinical/medical lab. technicians increases, giving graduates in the field excellent job prospects. Hospitals employ most clinical and medical lab techs, but opportunities will grow in physician's offices, ambulatory health care and diagnostic laboratories. Typical salaries fall between $26,000 and $41,000.
Clinical lab technicians can work in general labs or specialize in a certain area such as phlebotomy the study of blood or histotechnology the study of tissue. On the job, techs prepare specimens, analyze the content of fluids, match blood for transfusions and monitor tests. Because more tests and analytic procedures become automated, some jobs involve more hands-on experience than others using sophisticated lab equipment to search for parasites and bacteria.
You may also want to consider related careers: Medical Assistants, Physical Therapist Aides, Fitness Trainers, Software Engineers and Network Systems Analysts.
Find Schools Offering Clinical/Medical Lab. Technician Degree Programs
Top 10 Most Popular
Clinical/Medical Lab. Technician Colleges
Advertisement