See All
Colleges >
Animal Physiology Colleges
Animal Physiology Colleges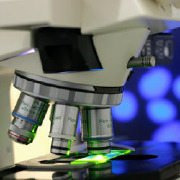 Animal Physiology is concerned with the study of function, morphology, regulation, and intercellular communications and dynamics within all animal species. The program compares general animal physiology to Homo sapiens, its relatives, and Ancestors. Students in this program study reproduction, growth, lactation, digestion, performance, behavioral adaptation, sensory perception, motor action, phylogenetics, biotic and abiotic function, membrane biology, and related aspects of biochemistry and biophysics.
Top 10 Most Popular
Animal Physiology Colleges
Quick Search: Find the College that's Right for You!
Advertisement