See All
Colleges >
Biology/Biological Sciences Colleges
Biology/Biological Sciences Colleges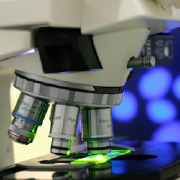 Students in this program study general biology at an introductory level. This major provides students with a broad overview of biology and includes instruction in general biology and programs covering a variety of biological specializations.
Top 10 Most Popular
Biology/Biological Sciences Colleges
Quick Search: Find the College that's Right for You!
Advertisement