See All
Colleges >
Aquatic Biology/Limnology Colleges
Aquatic Biology/Limnology Colleges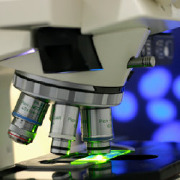 Limnology students study the life forms of inland fresh waters. This program covers topics in geology and hydrology; aquatic ecosystems; microbiology; mycology; botany; ichthyology; mammalogy; population biology and biodiversity; studies of specific species, phyla, and habitats; and applications to fields such as natural resources conservation, fisheries science, and biotechnology.
Aquatic Biology/Limnology Colleges
Quick Search: Find the College that's Right for You!
Advertisement