See All
Colleges >
Parasitology Colleges
Parasitology Colleges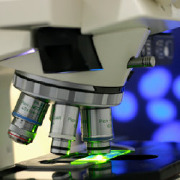 A program that focuses on the scientific study of biological organisms living in ecologically exploitative and competitive relationships with host organisms, and the role of parasites in causing injury, disease, and environmental damage. Includes instruction in vector biology, immunoparasitology, medical parasitology, molecular biology of parasitical associations, veterinary and comparative parasitology, chemotherapeutics, and ecological and systematic parasitology.
Parasitology Colleges
1
New Orleans, Louisiana
College degrees offered: Certificate Program, Associates Degree, Bachelors Degree, Masters Degree
Quick Search: Find the College that's Right for You!
Advertisement