Learn about different types of business career training.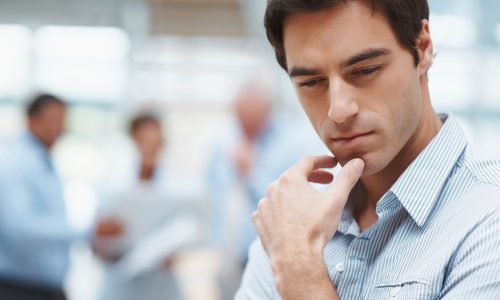 In today's business world, employees are promoted based on experience combined with level of education. Boost your credentials by earning a certificate to specialize in a skill or area of business.
Keep in mind that you can earn each of these certificates in online school or on campus.
If you have absolutely no office experience, a general office occupations and clerical services certificats can teach you the ins and outs of an office support position.
Finance and Accounting Certificates
Finance is one of the most important departments of any business. It is in an employer's best interest to hire candidates that have completed continued education. Finance certificates are essential to keep up to date on the increasing complex web global economics and trade.
There are two types of accounting certificates. An undergraduate certificate in accounting is for students that have no previous knowledge of accounting and want to move into an entry-level job. Graduate certificates in accounting are for accounting professionals who need to update their skills.
Assistant Certificates
Office workers and administrative assistants keep an office running smoothly by maintaining files, planning meetings, answering phones and scheduling. It is possible to get an administrative assistant job without any training. However, many employers prefer to hire workers that have already been trained in essential office functions.
If you have absolutely no office experience, a general office occupations and clerical services certificate can teach you the ins and outs of an office support position.
You do have office experience? Then you should choose an administrative assistant certificate. In that program you will take courses on subjects such as advanced word processing, customer service, project management and electronic record keeping.
Management and Entrepreneurial Certificates
Do you want to become a manager, but need to improve or develop your skills?
Managers oversee employees, devise marketing and fundraising strategies, supervise cash management and investments and direct general daily operations. These tasks require a responsible, energetic candidate who has strong leadership, economic, marketing and communication skills.
You might be working in a human resources (HR) department as an assistant and are ready to take the next step in your career. In this case, a human resources management certificate can provide you with the required skills needed to hire and retain employees.
A business administration and management certificate is the all purpose management certificate. In this program you take courses in business analysis and strategies, human resources, marketing, accounting. If these are the skills you need, you should also consider the operations management certificate.
Do you have marketing experience, but haven't yet developed your management skills? Consider earning a marketing management certificate. In this program you learn how to devise marketing strategies, determine consumer demand for your product and develop pricing standards.
If you plan on establishing or owning a small business, you should get your entrepreneurial and small business operations certificate. This program teaches you the business methods that will help your organization grow, such as sales, new business finance and marketing.
E-Commerce Certificates
Are you selling products or services at a bricks-and-mortar location and want to open an internet branch of your store? An e-commerce certificate will provide you with the skills necessary to market and sell your products or services online.