Find out what it takes to get on your school's academic honor roll.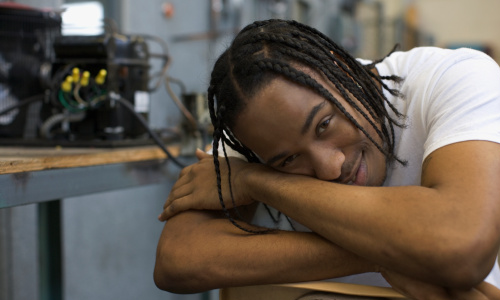 Photo: Thinkstock
In high school, a student who excels in her studies is put on the honor roll or high honor roll. At college, students who receive high marks are put on the dean's list.
Earning good enough marks to get on the dean's list is a strong achievement for a college student. Sometimes a breakfast or dinner is even held in the student's honor.
Most colleges record the dean's list status on the student's transcript, which is helpful for grad school applications.
Learn more about the dean's list and set your sights on academic excellence.
Dean's List Requirements
Students are notified that they are on the dean's list after they receive a dean's letter. The University of Washington sends out the dean's letter electronically, and most colleges have the dean's list published on their website.
Dean's list requirements are different depending on the school you attend. However, most schools follow standard requirements. The student must have received a 3.5 GPA or higher for the duration of the semester, academic year or both. Rutgers University has a dean's list only by semester.
The 3.5 GPA is not the rule. More competitive colleges have stricter GPA requirements. The University of Pennsylvania (a member of the Ivy League) states that a minimum of a 3.7 GPA must be maintained.
Cornell University has a scale depending on how many credits the student took:
12 credits: 3.9 or higher
13 or 14 credits: 3.8 or higher
15 or 16 credits: 3.7 or higher
17 or more: 3.6 or higher
Most schools do not allow part-time students to qualify for the dean's list. However, Hunter College, a part of the CUNY system, is among the schools that have a separate dean's list for part-time students.
Additional activities might be required such as participation in campus activities, student mentoring or other extracurricular programs.
Dean's List Perks
Making the dean's list is an academic honor that may come with additional perks.
Most colleges record the dean's list status on the student's transcript, which is helpful for graduate school applications. A student who makes the dean's list several semesters as an undergraduate will stand out among applicants.
Being published on the dean's list does not usually provide you with more financial aid, but many merit-based scholarships have GPA prerequisites similar to what is required to get on the dean's list. In addition, students high on the dean's list may be considered for more financial aid if they qualify.