Read our Q&A with a financial aid expert to learn more about paying for summer courses.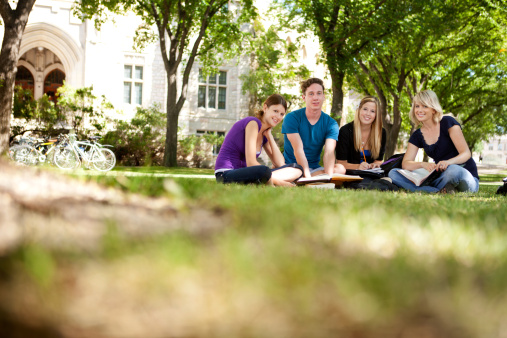 Summer classes can be a great way to get some credits out of the way in between the packed schedules of the spring and fall semesters. However, some students avoid these classes simply because they are unsure of how they'll pay for them. However, the truth is, you may be able to get financial aid to cover your summer classes just as you would for courses any other time of the year.
To learn more about paying for summer classes, we caught up with Mary A. C. Fallon, spokesperson for Student Aid Services, the nation's largest fee-based Free Application for Federal Student Aid (FAFSA) preparation service, which in the past 20 years has served more than a million students. Check out her advice for getting the aid you need for these courses.
Use your summer semesters wisely. With the right planning, taking summer classes can help you graduate early, saving you hundreds or even thousands in college costs.
Can students use the FAFSA to get federal student aid for their summer classes?
Mary A. C. Fallon: When the federal student aid application was set up decades ago, summer classes were a rarity and today they are a necessity for students who want to graduate in four years. There is no separate FAFSA for summer courses. It doesn't matter whether a student takes a summer course or a course at another time, for all financial aid a student must prepare a federal student aid application (FAFSA). Students may either prepare a FAFSA on the U.S. Department of Education's website or get help from a fee-based FAFSA preparation service like FAFSA.com – just like income taxes, the federal government offers filing options.
Do students need to file a FAFSA revision once they decide to attend summer classes?
MF: A student only submits a FAFSA revision if a mistake has been made on their original FAFSA or if financial circumstances have changed drastically. Typically students don't revise their FAFSAs unless their own personal financial and academic circumstances changes, for example if a parent's job is eliminated, if a student made an error on a FAFSA, or if a student enrolls in a college not previously indicated on their FAFSA.
If a student received federal aid during the school year, are they guaranteed aid in the summer as well?
MF: A student must check with their college to learn if the college even offers summer financial aid. Then, if aid is offered, the college must decide which FAFSA application they will use to determine a student's aid award. For example, will a college treat summer as the tail end of the 2012-13 FAFSA academic year or the beginning of the 2013-14 FAFSA year?
Who do students need to talk to about making sure their financial aid covers their summer classes?
MF: Colleges obviously know their costs so students should talk directly to the financial aid director or vice president about their award covering the cost of summer classes. However, the FAFSA wasn't specifically set up to cover summer so it's best a student talk directly to the college's VP or director of financial aid.
Besides federal aid, what are some other options students can explore for funding their summer classes?
MF: Some colleges have summer aid applications that require a previously filed FAFSA. Summer has been the time colleges expected students to work to help pay for courses.
Quick Tips
Private student loans and scholarships can also help students pay for summer classes. If you choose private loans, keep in mind that the repayment terms may be very different from your federal loans.
Remember that summer courses are typically paced faster than a spring or fall course because the summer semester is shorter. Make sure you have enough time to devote to a class and all the required coursework before signing up.
Use your summer semesters wisely. With the right planning, taking summer classes can help you graduate early, saving you hundreds or even thousands in college costs.