Stuck between two or three dream schools? Here's how to pick your best match.
Your acceptance letters have arrived, but you're still undecided – and we're not talking about majors. If you were lucky enough to get into multiple schools that you'd love to attend, it can be hard to pull the trigger and finally decide on one once and for all. For those struggling to commit to a college, we've enlisted the help of some experts in the field. Kristen E. Capezza, Director of Undergraduate Admissions at Adelphi University, and Mandee Adler, Founder and Principal of International College Counselors and member of the National Association for College Admission Counseling (NACAC), have some handy tips for finding the best college match.
Step 1: Make Comparisons
Once your list of prospects is narrowed down to just two or three colleges, it's time to revisit your list of reasons for attending. Many students research dozens of schools before applying, but comparing specific colleges provides a closer look at what they have to offer. Adler advises students to revisit their must-haves: "When making a final decision as to which school they want to attend, going back to their list of preferences can be a very helpful tool."
Don't overlook practical details when deciding on a college.
Naturally, it's important to consider all of the basics that each college offers – location, housing options, degree programs, class sizes, etc. However, don't overlook practical details in your comparisons, such as financial aid and net price. "Ultimately, I also advise students to choose wisely," says Capezza. "Compare out-of-pocket costs and pick an institution that will fit reasonably within a budget, all while providing valuable experiences during the undergraduate years."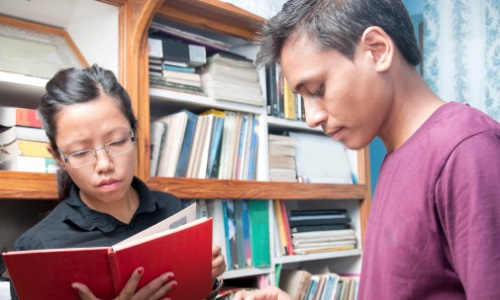 Step 2: Revisit Campus
Your campus visit to your top schools may have occurred several months or even a year before you found out where you were accepted. To get a fresh perspective on your decision, visit campus again if possible. Now that you've been accepted, it may be easier to picture yourself as a student there. "I encourage students to take a tour, join a class or eat lunch in the cafeteria," says Capezza. "Imagine life as a student, immersed in the everyday activities happening around campus."
Meanwhile, it also helps to go off the beaten tour guide path when trying to find out more about a college. "If a student is taking a second visit to help in deciding which school to attend, exploring the campus in a different way can be very beneficial," Adler advises. "Much can be learned through reading a college newspaper, listening to the campus radio station or glancing over bulletin boards." Check out these resources and talk to current students to get a good feel for the atmosphere on campus.
Step 3: Look for Unique Opportunities
Sometimes, the decision can be tough even after making comparisons and revisiting each college. In these cases, it's time to look for that special something that makes one school more appealing than the other. Campus events and alumni success stories can be helpful. "Students can explore internship opportunities, job-placement rates, specific activities of interest, campus traditions and more," says Adler. "The more closely students look at a school, the more they will know if it is the right fit for them."
These aren't the only special offerings that students should consider. Keep in mind that great academic opportunities shouldn't be overlooked. "Perhaps it's a special service learning opportunity that one school offers, a joint venture leading to advanced degrees or special topics courses at another institution; whatever the unique factor that catches a student's eye, it likely has an opportunity to leave a far greater impact beyond graduation," says Capezza.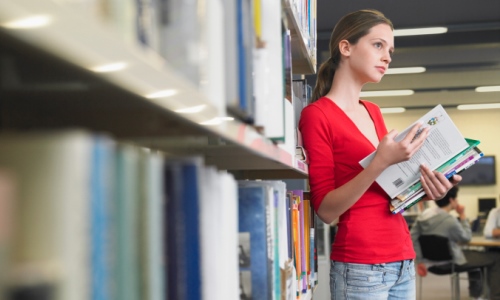 Step 4: Ask Around
Finally, don't forget to include others in your decision. Even though you're the one most affected by your college choice, plenty of people may have great advice to help with your decision-making process. "I cannot emphasize enough the benefits of conversations – conversations with students, with faculty and with staff, etc. Conversations often lead to bigger networks and greater details that could shape student opinions," says Capezza.
Adler agrees that discussing your options with others is beneficial for students. "Students should talk through their college plans with parents, school counselors and other knowledgeable adults. With the wealth of information available, making an informed decision as to which school to attend has never been easier!"
Remember, deciding which college to attend isn't just about comparing pros and cons. There's also a gut feeling that shouldn't be ignored. As Capezza so aptly puts it, "Selecting a college can often be a daunting task; however, the feeling when finding a great match is incomparable!" When you recognize what feels right about choosing a certain school, you'll be much more confident about your final decision.