Scholarships and loans are a necessity for most art school students.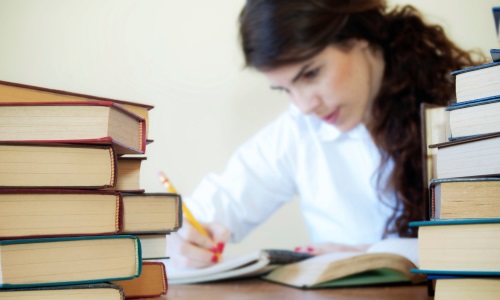 With high tuition rates, art schools place a serious financial burden on students. Most art school students need to look for financial aid to help pay for their education. Fortunately, there are plenty of scholarships, student loans and other forms of financial aid available to art school students. Find out more about the options for making an education in the arts more affordable.
Even though the cost of art school is high, there are several financial aid options available for prospective and current students
Costs to Consider
Today, most art schools charge well over $30,000 a year in tuition — but that's just the beginning. Students also have to think about all of the extra fees that come with getting an arts education. Here's a breakdown of art school costs for a first-year student at the Ringling College of Art and Design:
Tuition: $33,960
Student activity fee: $285
Health services fee: $175
Matriculation fee: $420
First-year technology fee: $825
Room: $3,095
Board: $2,780
Housing damage deposit: $400
Art supplies and books: $1,700-$2,700
That comes out to $44,640 for one year of art school, which is just a bit higher than the average of $42,000 a year for the net cost for U.S. art schools.
Types of Financial Aid Available
The good news: even though the cost of art school is high, there are several financial aid options available for prospective and current students. These options include:
Scholarships: Start your financial aid search by looking for scholarships. These are your best option since they don't have to be repaid. You should also check with the colleges you've applied to and ask about scholarships offered only to their students. For example, Savannah College of Art and Design offers a variety of scholarships for incoming undergraduate students and current students.
Grants: Art school students can apply for grants through the Free Application for Federal Student Aid (FAFSA). There are also grants awarded through the state, specific colleges and private donors. Students may need to work on special art projects in order to obtain these grants, so be sure to read to requirements carefully.
Work/Study Programs: Many art schools, including the Rhode Island School of Design (RISD), offer work/study programs for students with financial need. These popular programs get students an on-campus job to help offset the cost of their tuition.
Student Loans: Art school students should apply for federal student loans if they still need help paying for college beyond grants, scholarships and work/study programs. If federal loans don't cover the cost, look into private student loans.
Quick Facts