You could make incredible lifelong connections if you attend one of these colleges.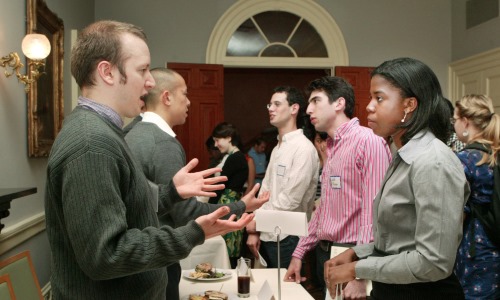 Photo: Princeton.edu
Your decision to attend a certain college affects much more than just four years of your life. After graduation, your school's alumni network can be a major asset to you, especially if you attend a college with strong ties to its graduates. Whether it's in size, generosity or earning power, these alumni networks are some of the strongest in the nation.
Big Numbers
When it comes to alumni networks, big numbers give graduates more opportunities in their post-college life. These colleges have living alumni numbering in the hundreds of thousands, giving graduates a veritable treasure trove of potential networking opportunities. Plus, a massive network of alumni means that you can find a fellow graduate in any state and in dozens of countries around the world, making it easier to make contacts no matter where life takes you.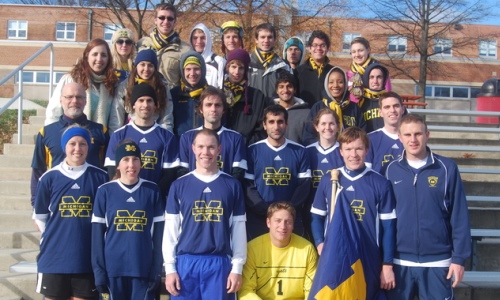 Photo: Umich.edu

Pennsylvania State
Approximate Number of Alumni: 616,000
Penn State reigns as the college with the largest alumni network. The official Penn State Alumni Association is the largest dues-paying organization of its kind in the world with over 172,000 members worldwide.
Indiana University
Approximate Number of Alumni: 580,000
Indiana University boasts more than 580,000 graduates living all over the world. The alumni association at IU holds a number of popular events each year, including the IUPUI Regatta and tailgating at "Hoosier Village" before football games.
University of Michigan
Approximate Number of Alumni: 540,000
There are over 540,000 alumni from the University of Michigan, giving it a top-three spot for large alumni networks. This university's alumni association created the LEAD Scholarship Program for promising students.
Generous Grads
One of the main indicators of alumni satisfaction is their willingness to give back to their college. Schools with generous alumni tend to have the most graduates that hold their alma mater in high esteem. Check out which colleges have the most alumni donors according to U.S. News and World Report.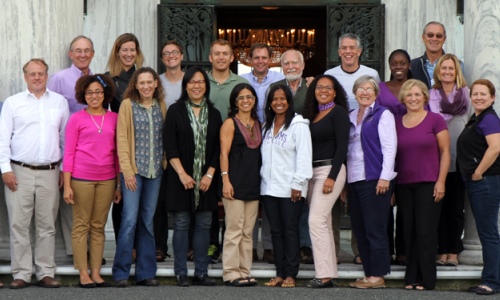 Photo: Williams.edu

Thomas Aquinas College
Average Percentage of Alumni Donors: 63.7%
With more than half of all graduates donating to support their alma mater, Thomas Aquinas College in Santa Paula, California, tops the list for most generous grads. Each graduating class at Thomas Aquinas has less than 100 students, so it definitely helps to have satisfied grads when it comes to working with a smaller alumni network.
Princeton University
Average Percentage of Alumni Donors: 62.4%
Princeton is a close second for most generous alumni with over 62 percent of graduates donating. Today, there are around 83,500 members in the Alumni Association of Princeton University.
Williams College
Powerful Connections
For some students, it's about quality over quantity. While any alumni association is sure to have at least a few powerful players in their midst, certain colleges tend to produce a significant number of high-earning alumni. These connections can be priceless for graduates who would like to enter a similarly high-paying profession or who hope to rub elbows with the elite one day. According to Payscale, the following colleges produce the top-paid graduates: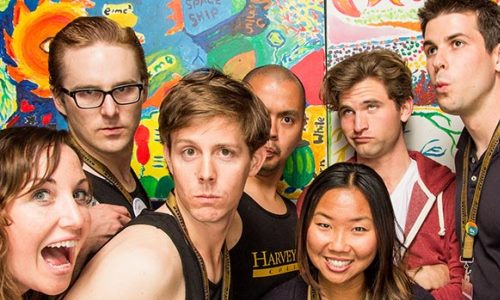 Photo: Harveymudd.com

Princeton University
Average Starting Salary: $58,300
Average Mid-Career Salary: $137,000
Combined with its appearance on the list of the colleges with the most generous alumni, Princeton is certainly one of the best schools to attend if you want a strong alumni network. On average, graduates of this university are the highest paid of any college in the country. From doctors to lawyers to politicians, graduates of this university go on to careers in a wide range of prestigious fields.
Harvey Mudd College
Average Starting Salary: $66,800
Average Mid-Career Salary: $135,000
Located in Claremont, California, Harvey Mudd College integrates a liberal arts education into its science-based bachelor's degree programs. Many graduates go on to work as engineers, which is a notably high-paying field. The small college is also home to a number of professional societies, which can aid students in professional networking. For example, all chemistry majors are automatically members of the American Chemical Society.
California Institute of Technology
Average Starting Salary: $67,400
Average Mid-Career Salary: $127,000
Better known as Caltech, the California Institute of Technology is also known for having a significant number of engineering graduates. In addition to having high-earning alumni, Caltech boasts over 30 Nobel Prize winners and over 56 Academies of Science award winners among its powerful graduates.
Don't overlook the strength of a college's alumni network when considering where you want to apply. The ability to form bonds with other graduates of your college or university can empower you in many ways during and after your college days.