See which classes are most popular among adult students going back to school.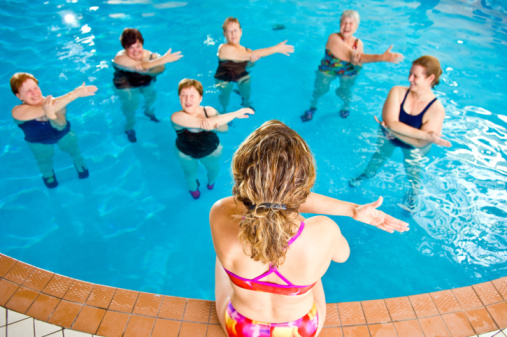 Continuing education courses (classes you go back to school to take as an adult) are cropping up all over the place, and some programs have attracted thousands of students. Wondering what you'll learn in these popular continuing education classes? Check out this list of the most common continuing education programs available today.
6. Fitness
At any community college, community center or lifelong learning facility, you'll find that fitness classes among the most popular continuing education classes. There are a wide range of fitness categories, with fun options like water aerobics, yoga and Zumba being particularly well-liked. Now that we've been exposed to more and more information about the importance of staying physically active, these classes are more common than ever.
With the healthcare industry growing rapidly, careers in medical billing have an increased level of job security.
5. Medical Billing
With the healthcare industry growing rapidly, careers in medical billing have an increased level of job security. In recent years, medical billing has become an increasingly popular continuing education program because qualified workers are in high demand. Schools like Drexel University offer an online certificate program in medical billing which teaches students how to properly collect, analyze and maintain health information so that healthcare professionals are paid appropriately.
4. Accounting
Because accounting skills are useful on both a professional and a personal level, these continuing education courses are some of the more common today. While employees can use an accounting course to boost their resume, individuals can learn the skills they need to effectively balance a budget. These classes may cover everything from auditing to taxation to reporting software. Accounting is a popular online continuing education course through schools like the University of Phoenix.
3. Project Management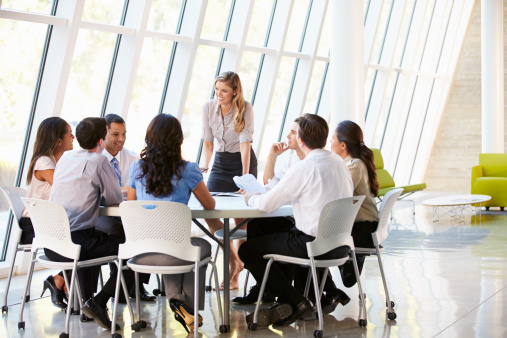 Photo: ThinkStock
Project management is one of those skills you don't usually pick up in college but that employers love to see on a resume. This is why project management is a commonly offered course at schools like the University of South Florida. These classes teach students how to effectively plan, develop, oversee and complete projects on the job. Consider looking into a certificate program for project management to increase your professional opportunities.
2. Microsoft Office
Microsoft Office is one of the most widely used computer programs in the world. Taking a course in this program helps students add skills to their resume and be more efficient in the workplace. Though basic courses on the entire program are available at schools like Frederick Community College, students can also find classes for specific applications in Microsoft Office, such as Word, Outlook or Excel.
1. English as a Second Language (ESL)
According to the U.S. Department of Education, ESL programs are the fastest-growing type of state-administered adult education programs. These courses are vital to many Americans who need to learn English to advance their opportunities, both in a social and a professional sense. In addition to gaining a firmer grasp of reading, writing and speaking the English language, ESL students also learn about daily life in America and tips for communicating in business.
Quick Tips
With the exception of fitness classes, these popular continuing education programs are usually found at community colleges or universities. Use our college search to find schools near you.
Consider the costs before you sign up. Some of the certificate and degree programs cost several thousand dollars, so you should have a plan in place for paying your tuition before enrolling.
If you're interested in professional development, speak with an academic advisor or someone in your employer's human resources department about the types of skills which can lead you to more job opportunities.