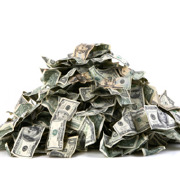 Escalating tuition costs drive need for more federal aid.
As part of his focus on improving college education, President Obama plans to devote $40 billion to the Federal Pell Grant during the next decade. The Pell Grant, the nation's largest grant program, is considered the foundation of federal aid for students enrolling in a college or university and a primary source of college aid for lower-income students.
Under a recently passed bill, the maximum for the Pell Grant would rise from $5,350, which is the current maximum, up gradually to an estimated $6,900 in 2019, in accordance with inflation trends in college costs and the consumer price index. Currently the maximum award is $5,550 per semester for the 2010-2011 school year.
The dramatic increase in the cost of tuition and other college expenses is cited as the primary reason for the increase in the maximum amounts awarded in this grant program. Thirty years ago, Pell Grants could cover up to two-thirds of college tuition at a public university, while it now covers only about a third of these expenses.
As a result of tuition increases and insufficient gift aid, such as grants and scholarships, to cover the cost of a college education, students are resorting to other means to pay for college, which include taking out larger college loans and working more while in school, either at a job or through work-study programs at colleges and universities. While these options can give students the required money they need for school, loans must be paid back with interest for years after students complete their degrees, and working while in school takes students away from their studies.
Students apply for federal aid like the Pell Grant through the Free Application for Federal Student Aid (Free Application for Federal Student Aid (FAFSA)) form. This need-analysis asks students about their financial situation in order to determine their eligibility for federal aid, as well as some kinds of state college aid and institutional aid.
After completing the FAFSA, students receive a Student Aid Report, which outlines the type of aid they can expect to receive from colleges and universities. When students are accepted at a college or university, the school sends them a financial aid award letter outlining the aid they are offered from the school if they choose to attend.
While the Pell Grant is praised for offering lower-income students a chance to attend college when they would not otherwise be able to afford to, the program does have its credits. Pell critics claim that by offering college funding, the program allows colleges and universities to keep inflating costs without regards to students' financial abilities to pay for college.