Find out the most popular online certificate programs.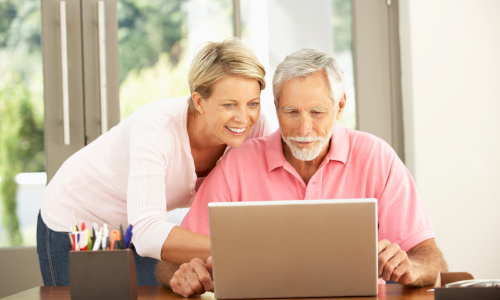 Photo: Thinkstock
Your online certificate search shouldn't be about finding the perfect program; it should be about finding the best program for you.
Certificates can benefit people just starting out in their careers as well as those who need to give their resumes a face-lift. There are online certificate programs in almost every field, including healthcare, business, education, law, project management, and information technology. Even some hands-on programs can be taught online.
An online program can be just as rigorous as any campus-based program, and earning a certification online can be similar in many ways to the in-person experience. When exploring the different certificates you can get online, it's important to keep short-term as well as long-term career goals in mind.
Why Earn Certification?
Certifications demonstrate expertise and commitment to developing certain skills. Some certificates only require a high school diploma as a prerequisite, and can be earned in lieu of an associate or bachelor's degree. Others work in conjunction with bachelor's programs, so a student could earn credits toward a Bachelor of Science (BS) in Business while taking online courses in topics such as project management and while earning a certificate.
Certificates can also benefit professionals with advanced degrees who want to to advance in their careers. Individuals working midlevel jobs can earn a post-master's certificate to qualify for senior-level positions in their field. Additionally, those who may be looking to make a career change, such as moving from digital marketing to healthcare management, can prepare for a job in a different field by earning a specialized certificate.
Benefits of Online Certificates
Why enroll in an online certificate program? Time flexibility is usually the biggest reason, as an online program allows students to work at their own pace. People working part time or full time don't necessarily have the freedom to follow strict class schedules and spend time commuting, and online programs offer the option to study when and where they can. Online courses also benefit students who live far from campus and don't want to relocate.
An online program can be just as rigorous as any campus-based program, and high-quality education is easy to find if you research what programs offer. Talk to alumni, current teachers, and school faculties to help determine the quality of an online career training school's education.
Certificates You Can Earn Online
If you're struggling to find the right program, make a list of your strengths and weaknesses. A passion for caring for others combined with strong organizational skills could lead to a nursing certificate or early childhood education certificate. An analytical, creative mind could be drawn to a computer gaming certificate or graphic design certificate. 
Do you need help deciding the best certificate for you? Consider the following online certificate programs.
Medical Billing and Coding Specialist             
An online medical insurance coding specialist/coder certificate can allow individuals to pursue careers as medical billing and coding specialists. Proficiency with medical billing software allows these key medical professionals to categorize bills, determine insurance eligibility, and establish payment plans. Courses in a certificate program can include the following:
Medical office technology and administration
Medical terminology
Insurance claim procedures
Insurance law
Pharmacy Technician
Certified pharmacy technicians/assistants work with pharmacists to handle patient payments and communicate with insurance providers, fill bottles with medications, print labels and directions, and deal with customer service issues. Some online certificate courses are: 
Pharmacy law and ethics
Pharmacology
Healthcare systems
Medical terminology
Medical Assistant or Clinical Assistant
A medical/clinical assistant certificate prepares individuals for careers as assistants in settings such as physicians' offices, outpatient clinics, hospitals, and nursing homes. Some program courses are: 
Anatomy and physiology
Medical coding
Clinical procedures
Pharmacology
Entrepreneur or Small Business Owner               
Earning an Entrepreneurial and Small Business Operations certificate can be a significant career move for forward-thinking entrepreneurs who are looking to start their own small businesses. Taking courses in the following subjects can help individuals put their ideas into action: 
Business
Marketing
Human resources and customer relations
Economics
Finance
Medical Executive Assistant              
A medical administrative/executive assistant certificate offers organizational leadership training to those interested in working in the medical field. Some program courses are:
Clinical procedures
Medical law and ethics
Medical office procedures
Pharmacology
Computer Software Technician             
An online computer software technology/technician certificate prepares tech-savvy students for careers assisting computer engineers in creating programs and applications. Programs offer courses including the following:
Database systems design
Data communications
Operating systems
SQL
Software architecture
Web Designer
Students interested in technology's creative aspects should consider a web design certificate. Web designers create new websites or redesign existing ones to attract and engage clients' target audiences. Some key courses are: 
Data communications
Graphic design
Operating systems
SQL
Early Childhood Educator              
An early childhood education certificate helps students develop the knowledge and skills to become early childhood educators. Some programs offer options for students to earn credits toward an associate or bachelor's degree. Courses include the following:
Social and behavioral sciences
Language development
Classroom management
Project Manager              
In industries from manufacturing to information services, a project management certificate can open the door to leadership roles. Individuals typically work in manufacturing, publishing, construction, finance, information services, and insurance. Core online certificate courses include the following:
Quality management
Leadership and teams
Risk management
Cost management
Business Manager   
A business administration and management certification you can get online can benefit midcareer professionals who already have business degrees and want to advance. Program courses include the following:
Business law
Marketing
International business
Operations management
Digital Communications
A digital communication and media/multimedia certificate prepares students for diverse development and management media careers. Courses help students learn how to use, evaluate, and regulate computers, digital devices, technology, and applications. Individuals with this credential can pursue careers as digital marketing specialists, graphic designers, digital strategists, marketing specialists, or creative directors. Program courses include the following:
Web design
Marketing
Advertising
Print and digital communication
Paralegal    
While some choose to earn a four-year degree in paralegal studies, legal assistants can begin their careers by earning an associate degree or legal assistant/paralegal certification online. Courses cover topics such as:
Legal terminology
Legal document preparation
Attorney and paralegal ethics
Legal investigation processes
Look Into Earning an Online Certificate
Whether you're interested in healthcare, digital marketing, or project management, earning an online certificate can help you begin your career, change professions, or advance in your field. Learn more about the different types of certification you can get online through the programs we partner with at Campus Explorer.