Get helpful responses to some of the most common student aid questions.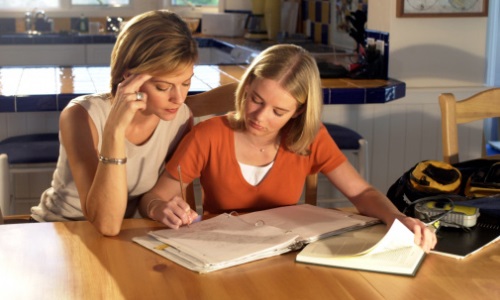 Photo: Thinkstock
Navigating the financial aid process can be tricky for many college students. Scanning various websites and resources can eat up your time as you look for answers to your questions. To help streamline your search, check out these answers to 10 of the most common questions about financial aid.
Most federal and state loans have a grace period that allows you to wait six months after graduation before you begin repayment.
How Do I Apply For Need-Based Aid?
All college students should submit the Free Application for Federal Student Aid (FAFSA) each year. This application is required by all colleges for federal and state financial aid. You can submit it online (which is recommended) or by mail. In addition to the FAFSA, there are two other forms you may be required to submit:
Check with your college to find out whether they require any additional financial aid forms besides the FAFSA.
Am I Considered a Dependent or an Independent Student?
Most students are dependent, which means that their parents' incomes and asset information will be considered when determining their financial aid. The Department of Education is very strict when it comes to determining dependency status. In order to qualify as independent, you need to meet certain criteria, such as being a veteran of the U.S. military or having a child that you support. You may have to provide documentation in order to prove that you are an independent student. If this is approved, then your parents' financial information will not be considered when determining your financial need.
How Can I Make Changes to My FAFSA?
There are three ways to make corrections or updates to the FAFSA after it has been submitted:
What Is a Student Aid Report (SAR)?
A Student Aid Report (SAR) is a document sent out to students after they've submitted the FAFSA. An SAR includes your Expected Family Contribution (EFC). Students should review the information on their SAR to ensure it is correct. Follow the instructions on the form if you need to make any changes. Otherwise, keep it for your records. Meanwhile, the schools you listed on your FAFSA will use this information to determine your eligibility for student aid.
Depending on how you submit your FAFSA, you could receive your SAR in just a few days or after several weeks. If you provide a valid email address on your FAFSA, you will receive your SAR electronically – all others will receive their SARs via postal mail.
What if I Can't Afford My Expected Family Contribution (EFC)?
Your Expected Family Contribution (EFC) is the amount your family is estimated to be able to contribute to your college education. This amount is used to determine how much aid you need in order to pay for school. If your family can't afford your EFC, you have several options: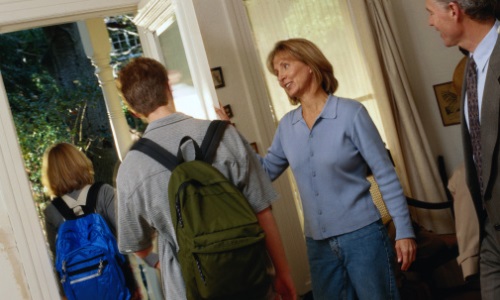 Where Can I Find College Scholarships?
There are plenty of great websites that can help students find scholarships that match their financial need, interests, goals and more. Here are some of the best sites for finding student scholarships:
Do I Have to Report Outside Scholarships to the Financial Aid Office?
All students are required to report any outside scholarships they receive to their college or university. These scholarships will be included as part of your overall aid package. The scholarship funds you receive may or may not alter the amount of financial aid for which you qualify.
Should I Take a Work-Study Job?
A work-study job can be a wonderful opportunity to earn money to help pay your tuition. If you qualify for this type of aid, you'll likely get a convenient job on campus with a flexible schedule that works around your classes and school breaks. However, you might be able to find a part-time job that pays more or looks better on your resume. Consider your financial need, your personal goals and your ability to juggle work and school when deciding whether you should take a work-study job.
What are My Student Loan Options?
There are three main types of student loans: federal, state and private. Federal and state loans generally have more favorable interest rates and repayment plans, so they are preferable to private student loans. However, you may need private loans to fill in financial gaps that your federal and state loans don't cover. Research each of your options carefully before committing to any student loans.
When Will I Have to Start Repaying My Loans?
Most federal and state loans have a grace period that allows you to wait six months after graduation before you begin repayment. Private loans vary, with some requiring payment during school and others waiting until after graduation. There are also deferment and forbearance plans, which can delay your repayment under certain circumstances, such as going back to school or becoming unemployed.
Use these helpful answers to guide you through the process of applying for financial aid. And if you have more questions, check the federal student aid website for more information on student aid topics.